Veterans finally see families — in a parade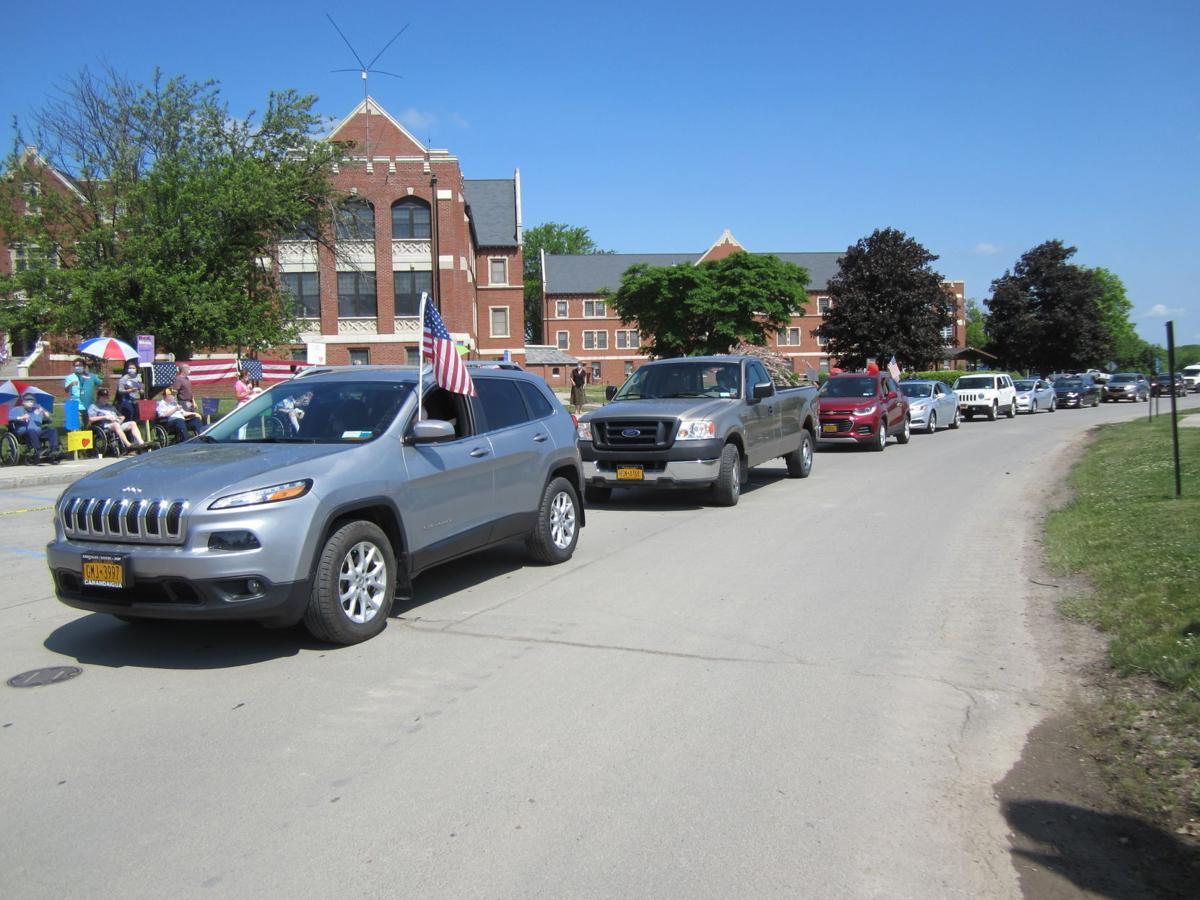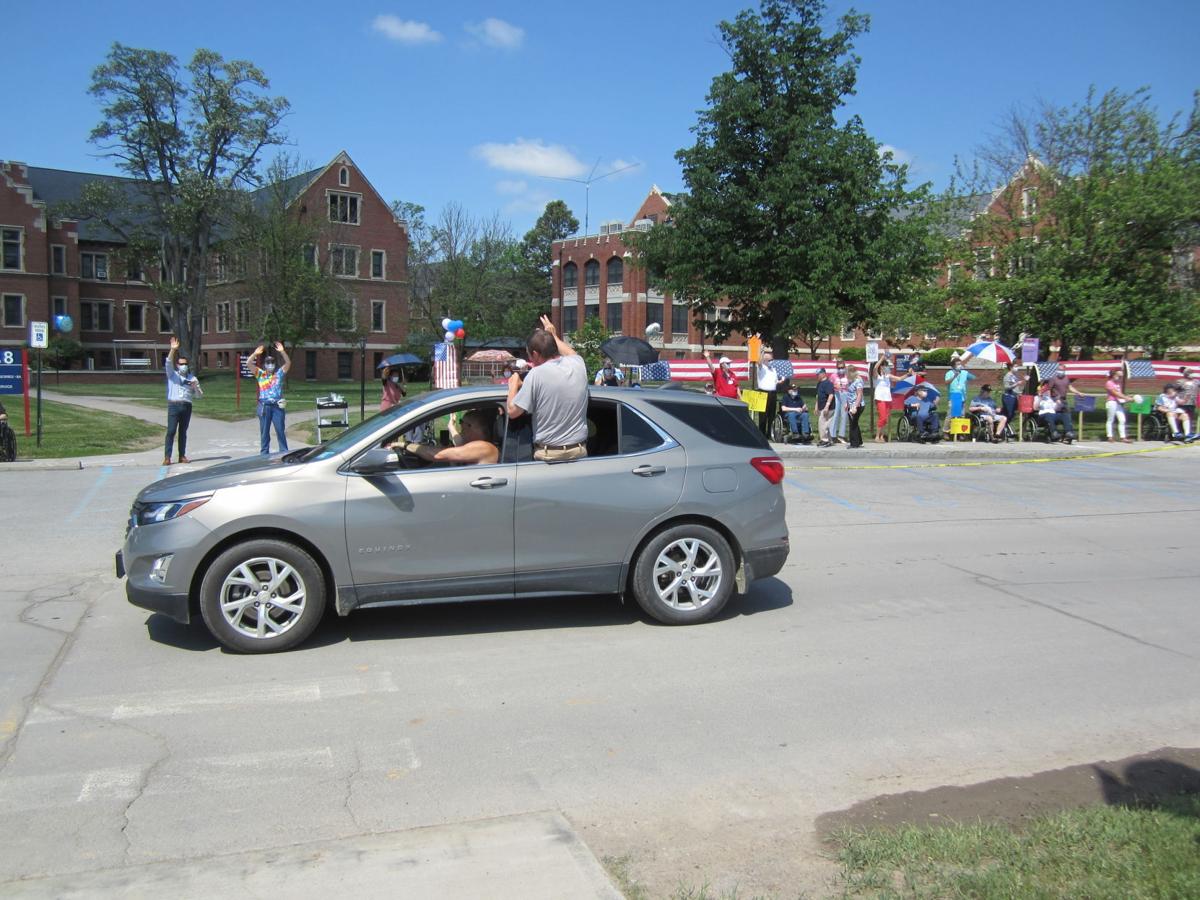 CANANDAIGUA — Jeffrey Day doesn't know if it will work, but he made a sign for Friday morning's parade at the Canandaigua VA Medical Center that he hoped his family members — or anyone, for that matter — would see and respond to.
Simply, it said send beer and pizza.
"It's been an eternity since I've had a beer," said Day, a Vietnam veteran who on occasion has a cold one on a hot day when he can get outside. "A day without a beer is like a day without sunshine."
Those days have been hard to come by, however, since Day and the rest of the residents at the medical center's Community Living Center were quarantined in early March due to the COVID-19 pandemic. They haven't seen their family in person since then.
That ended Friday, albeit it at a distance when about 25 cars — driven by family members of the residents — followed a VA fire truck for several laps in a small parade. Some of the vehicles were decorated or flying U.S. flags, and honked at the veterans as they went by.
"We have been very careful with our residents since this started, keeping them inside and restricting visitors," said Dr. Suzanne Gillespie, the living center's medical director and assistant chief of staff for geriatric medicine at the Canandaigua VA. "They can't see their families face to face, so we are doing FaceTime and finding other creative ways using technology to bridge the gap. Today, now that the weather is nice, we could do a parade."
Kathleen Hider, public affairs officer at the Canandaigua VA, said Friday was the first time residents have been outside in more than three months. One of them was Les Conover, a 101-year-old World War II veteran who was a baby during the flu pandemic of 1918-19.
"We tell Les that he survived the last pandemic. Now he's back in 2020," Gillespie said.
"I enjoyed it. There were a lot of people here," Conover said of the parade. "I lived on a farm growing up, so I like the fresh air."
Gillespie said VA staff, after seeing parades and other ways communities are recognizing high school seniors who likely won't have a formal graduation ceremony, decided to do the same for veterans. About half of the Community Living Center residents saw Friday's parade, and Gillespie said the other half will likely be taken outside for another parade — possibly around the Fourth of July.
"The families of our residents are critical to our team, so it was good for our veterans to be able to see them, even from a distance. We also have great support from the community and the VA staff," she said. "We have been looking forward to this all week, and events like this are so important to the veterans' well-being. This brought some smiles and bolstered their spirits."
In the meantime, Day is hopeful that his beer and pizza request pays dividends.
"I thought this was great," he said of the parade. "These people deserve it."
https://www.fltimes.com/coronavirus/veterans-finally-see-families-in-a-parade/article_5460c610-9bdd-50c3-8339-a0cf4e7e8cea.html